National Day of Encouragement
I can not imagine doing life without all of you there to celebrate, laugh, cry, giggle, snort, console, inspire and encourage me along the way.
You are the best of the best and for that I am thankful!
Anyone who knows me more than five minutes knows that I LOVE to send out cards! Each and every week I try to send out at least three cards to whomever God lays on my heart that week.
So when the girls over at
(in)courage
offered a
set of cards
to use to encourage your friends with I knew
I had to
jump in on into the party.
These are the cards that I received in my goody bag! I can't wait to read through each and every one of them and start to pray about who is supposed to get them.
Well it is, so take some time today to send a note to your friend, your neighbor, the lady at the hair salon, the PTA President, you get the idea…take a minute to tell them how much you appreciate them and bring a smile to their day.
Come on…you know they need it? Just like you do too!
Right now there are at least three people you know that could really use a word of encouragement from you. Don't wait for tomorrow, stop right now and write them a note or send them a card.
Bring a smile and make a difference!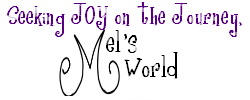 PS – I did receive the encouragement pack of cards from DaySpring in hopes that I would comment or post about it. The thoughts, views and words are all completely my own. If you would like to send a FREE e-card from DaySpring you can do so here.