Book Review ~ The Final Summit
I could not put this book down. 
It literally captured my heart and attention right from the get go, then the next thing I knew I was shaking my head in agreement and taking notes all over the margin.
Andy Andrews is a master storyteller! 
The way he weaves words, wisdom and truth together is nothing short of a gift! 
I love that Andy uses this gift to change lives and am so thankful that mine is one of them. 
The story of David Ponder had me evaluating my own life as well as celebrating the wisdom of great people in our history. 
I can not wait to tell all of my friends that they have to read this book. I've already told four people they need this book, not they should read it, or they might like it, but they NEED to get this book!
You will be challenged, you will be blessed, you will absolutely love this book!
David Ponder is back. This time the fate of mankind is in his hands.
This is mankind's last chance. Centuries of greed, pride, and hate have sent humanity hurtling toward disaster, and far from its original purpose. There is only one solution that can reset the compass and right the ship, and it consists of only two words.
With time running out, it is up to David Ponder and a cast of history's best and brightest minds to uncover this solution before it is too late. The catch? They are allowed only five tries to discover the answer.
Readers first encountered David Ponder in The Traveler's Gift. Now, in The Final Summit, Andrews combines a riveting narrative with astounding history in order to show us the one thing we must do when we don't know what to do.
Many years have passed since David Ponder discovered the Seven Decisions during a divine journey through time. Now 74 years old, Ponder has lost the one thing that mattered to him most: his wife, Ellen. Despite his personal and professional success, he now sits alone at the top of his 55-story high-rise contemplating the unthinkable, just as he did 28 years ago.
However, just as things are looking their darkest, Ponder is informed through divine channels that he is needed now more than ever. Together, with the help of hundreds of his fellow Travelers, from Winston Churchill to George Washington Carver to Joan of Arc, he must work to discover the one solution that will save humanity. Time is running out, and the final summit of Travelers must work quickly to avoid dire consequences.
The Final Summit explores the historically proven principles that have guided our greatest leaders for centuries, and how we might restore these principles in our own lives…before it's too late.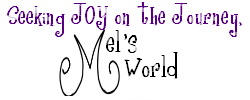 Disclosure of Material Connection: I received the book, The Final Summit, free from Tyndale House Publishers (BookSneeze) as part of their Blogger Review program. I was not required to write a positive review. The opinions I have expressed are my own. I am disclosing this in accordance with the Federal Trade Commission's 16 CFR, Part 255: "Guides Concerning the Use of Endorsements and Testimonials in Advertising."