Godly Gals ~ Real Women, Real Life, Real Faith – What's Coming Next
Godly Gals ~ Real Women, Real Life, Real Faith
Based off Romans 12:1-2
Over the last two years I have sat back in awe of what God is doing in and through this series. These last few months God has really pressed on my heart that this is just the beginning of this great adventure called the "
Godly Gals
" series.
I'm going to be going back to visit with some of the Godly Gals we've been blessed to hear from and get updates from them on their lives and ministries since we last heard from them.
I'll be doing an interview series with these Godly Gals so that we can get to know their real lives beyond their post here in Mel's World.
I'm really looking forward to getting back in touch with these Godly Gals…there are so many amazing things happening in their lives, I can't wait for you to hear all about it!
I am also going to continue to move forward with weekly stories of "Real Women, Real Life, Real Faith" in action from new friends and Godly Gals.
What does that look like?
Well, right now I am looking for more women who want to send in something for the series. It can be about your ministry, your life, a story of hope, or whatever God has been showing you lately.
The one thing it must be is REAL! We want to hear from REAL women living out their REAL life with REAL faith.
If you are interested in sending something in, then email me for a copy of the submission guidelines.
You don't have to be an author, writer, speaker to have a story to share…yes, those are great additions to the series, but it really is about Real Women, Real Life, Real Faith…and you, sweet sister, are a Real Woman!
Go ahead…we'd love to hear your stories.
There's more too…but I'm going to leave it at that for now. If you haven't had a chance lately to sit down and visit with some of these Godly Gals, then take a look at some of the previous Godly Gals posts to get to know some truly special women.
I look forward to hearing from you…
remember, send me an email to get a copy of the submission guidelines for yourself.
Thanks for joining me on this amazing adventure…here's to many more years of Godly Gals!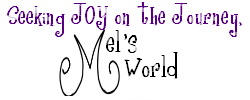 Romans 12:1-2 The Message says, "So here's what I want you to do, God helping you: Take your everyday, ordinary life—your sleeping, eating, going-to-work, and walking-around life—and place it before God as an offering. Embracing what God does for you is the best thing you can do for him. Don't become so well-adjusted to your culture that you fit into it without even thinking. Instead, fix your attention on God. You'll be changed from the inside out. Readily recognize what he wants from you, and quickly respond to it. Unlike the culture around you, always dragging you down to its level of immaturity, God brings the best out of you, develops well-formed maturity in you."