Cards, Cards & More Cards…I Love Sending Cards!

I
LOVE
CARDS!
There, I said it!
I love sending them and I love receiving them.
I even have a "stash" of cards in my desk at home…
and
at work…I can't help it…I love cards!
There's just something special about finding that "right" card to send to your friends, family and loved ones.
You know…the card that says everything that you ever wanted to say and sometimes even the stuff you just don't have the nerve to say.
So when DaySpring had the opportunity to get this bundle of cards for a review I jumped all.over.it!
As soon as they came in I started to fill them out and put them in the mail box. I had to stop myself long enough to take that picture above…but sure enough almost all of them are gone now.
When they arrive at the home that I sent them to it's my hope that the person that receives them knows just how special they are to me! That's what I love about cards…they sprinkle little bits of sunshine wherever they go!
DaySpring's mission is to help you share your heart and God's love and we are so excited to partner with you and do just that. What better way to start off the new year than by sending a card to a friend, just because?
If you, like myself, are a card sender, then you should check out the Heart Connection Card Club. You'll receive 10 best-selling cards each month for $12.99, there's no long term commitment and you can skip a month at any time. You also receive a free card pack just for joining. If you are interested, learn more about it here: http://cards.dayspring.com/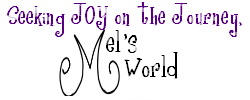 Disclosure of Material Connection: I received these cards free from DaySpring as part of their blogger review program. I was not required to write a positive review. The opinions I have expressed are my own. I am disclosing this in accordance with the Federal Trade Commission's 16 CFR, Part 255 : "Guides Concerning the Use of Endorsements and Testimonials in Advertising."