Music Review ~ Jessa Anderson "Not Myself Anymore"
Not Myself Anymore


By: Jessa Anderson

Real.
Raw.
Truth-filled lyrics.

I am so excited to share with you this debut album from
Jessa Anderson
.

Her music cuts to the core of the human heart. It plays right to your soul. You find yourself humming along while swaying to the music…completely engrossed in the moment. I have played this CD over and over and over some more, I absolutely love it!

Her talent is ridiculous and her passion for the Lord shines right through the speakers and grabs hold of you. I can not wait to watch this young woman's career take off as she seeks to serve Christ through her gifts.
Young and old will love her and her music
!
I've posted a lyric video to her song "Fireflies"…I know you are going to love it too!
The 20-something Michigan native currently can't imagine doing anything else and desires nothing more than to be a part of the larger story God is telling through her music—honest, open narratives about faith, struggles and real life. "I just want people to be more open with each other and with themselves," Jessa explains.
"Sometimes it's embarrassing to say, 'I'm dealing with something' or 'I'm struggling' or 'This happened to me.' I want to be open about the things I've dealt with so I can say, 'Look what God has done in my life.' Because if He doesn't need to save us from anything, who is He really?"
"We have a real life, and part of that is our relationship with God and praising Him, but other than that you're taking your kids to school or you're going to work or whatever you have to do that day.
So to focus only on that one little sliver in your songwriting feels like cheating people out of what really happens," shares Anderson, who believes talking about real-life issues makes her music accessible to Christians and non-Christians alike.
"If all I say is 'I love God,' then [non-believers are] wondering, 'OK, what if I don't?' I think everyone can relate on some level whether you have the same religious beliefs or not. Hopefully, I can connect with people and then share what God's done in my life."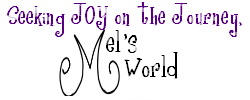 Disclosure of Material Connection: I received the preview CD free from Merge PR as part of their Blogger Review program. I was not required to write a positive review. The opinions I have expressed are my own. I am disclosing this in accordance with the Federal Trade Commission's 16 CFR, Part 255: "Guides Concerning the Use of Endorsements and Testimonials in Advertising."